"The labyrinth serves as a bridge from the mundane to the divine. It serves us well."
Kimberly Lowelle Saward, Ph.D., TLS (The Labyrinth Society) President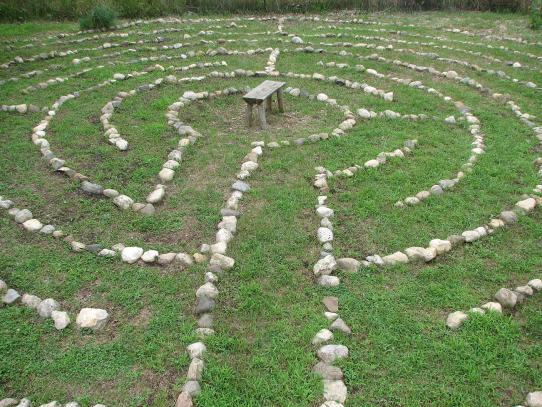 Each person's walk is a personal experience. How one walks and what one receives differs with each walk. Some people use the walk for clearing the mind and centering. Others enter with a question or concern. The time in the center can be used for receiving, reflecting, meditating, or praying, as well as discovering our own sacred inner space. What each person receives can be integrated on the walk out. Your walk can be a healing and sometimes very profound experience or it can be just a pleasant walk. Each time is different.