Strands of the web
The Dome Center is part of a growing web, formed by concerned people who are creating a new culture. Deeply rooted in the land, learning our history, and valuing life, diversity, cooperation, simplicity, equality and beauty. This community seeks more sustainable, healthy, and joyful ways to live.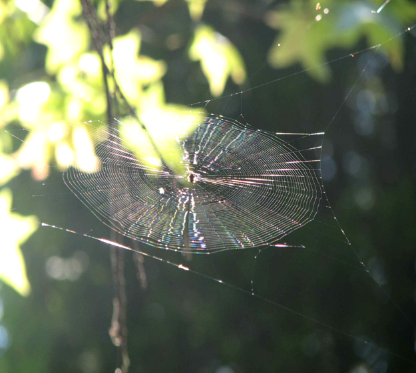 LOCAL WEB
Angelic Organics Learning Center
Sustainable Living Learning Center
A Biodynamic and organic CSA farm
Drum circles in Northern IL and Southern WI
A local chapter of 350.org - Creatively raising awareness and finding solutions for climate change. Like them on Facebook and follow them on Twitter!
Chicago's Eco-friendly acoustic group - a must hear!
Your source for organic wool products in Southern, WI
Illinois Renewable Energy Association
Renewable Energy in Illinois
A sustainable living model that you can stay at!
A research and education institute for Biodynamic, sustainable and organic agriculture.
Natural Building architect in WI/IL area.
Pick your Own CSA
Small Waters Education is a nonprofit 501(c)3 organization promoting mutually beneficial relationships between humans and the rest of the natural world.
GREATER WEB

International group bringing awareness to Climate Change and working for solutions
Natural Building with Cob
A declaration of fundamental principles for building a just, sustainable, and peaceful global society for the 21st century.
A sustainable Eco-village in North Carolina!
Hemp activists, go here!
Working to preserve & create natural landscapes
Working to preserve the planet's rainforests
Nonprofit organization dedicated to preserving land and natural diversity for future generations.
Find farmers' markets, family farms, and other sources of sustainably grown food in your area, where you can buy produce, grass-fed meats, and many other goodies!
A mission to promote renewable energy around the Midwest.
The National Sustainable Agriculture Information Service